Ann Arbor canvassers file for union election with the IWW
Submitted on Tue, 05/16/2017 - 12:55pm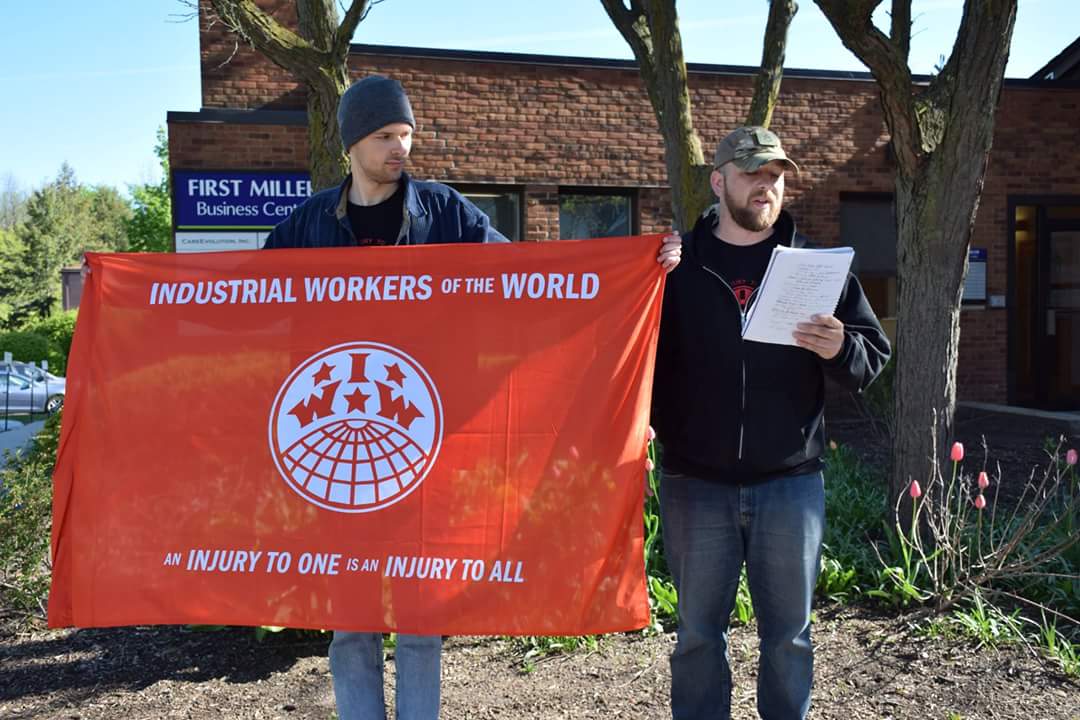 With the election of Trump, the demand for nonprofit fundraising is on the rise. Sadly, the people who do this important work are often poorly compensated for their much-needed labor. In Ann Arbor, employees of the progressive-oriented canvassing firm, Grassroots Campaigns Incorporated, are demanding better working conditions and higher wages.
To this end, canvassers and field managers with the Boston-based company's Ann Arbor office have applied for a National Labor Relations Board election for union recognition with the Industrial Workers of the World union. GCI employees submitted paperwork for the election on May 12. An overwhelming majority of workers at the company's Ann Arbor office have signed union cards.
"We decided to organize, because we felt that the charitable organizations that we fundraise for would be less than thrilled to hear that the people who are doing the fundraising for them are being paid minimum wage with no benefits or any possibility of advancement," says GCI employee Brett Mcfann.
In addition to better compensation, his co-worker Tyler Legato feels forming a union will give them and their colleagues a greater voice in decisions that affect their well-being on the job.
"We're trying to make sure we're working in a safe work environment where all of our rights and our views are accepted and heard and to make sure we can work the best we can without any restrictions in our way," says Legato.
Founded in 2003, Grassroots Campaigns Incorporated specializes in face-to-face campaigns for political parties, candidates and advocacy groups. Their employees help build bases and mobilize supporters for organizations like the American Civil Liberties Union, the Democratic National Committee, the Nature Conservancy and Oxfam International.
Employees of GCI will be holding a press conference regarding their application for union election on Friday, May 12 at 9 a.m. at the company's field office at 300 W. Miller.