A clarifying statement from the IWW Sisters' Camelot Canvass Union
Submitted on Mon, 09/09/2013 - 2:35pm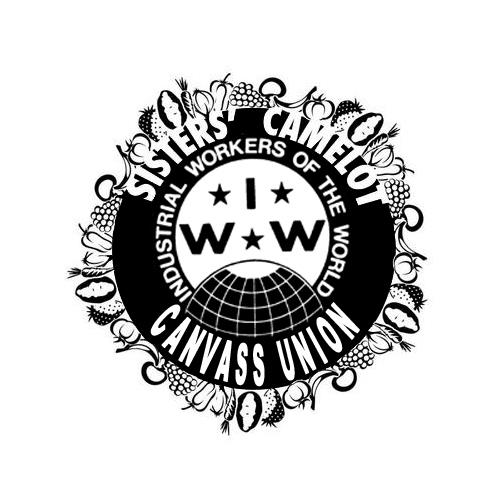 We are still on strike and back-pay is still being withheld.
On September 1, people who want to undermine our union created a fake indymedia facebook page and used it to publicly publish a phony press release meant to look like it was written by us. This press release falsely claimed that we had called an end to our strike.
This fake press release is clearly meant to confuse people into unknowingly working against the rights of the striking workers by fundraising for or giving money to Sisters' Camelot while the fundraisers are still on strike. This statement is meant to help clarify this confusion created by such dishonesty.
We are still on strike. We are the fundraisers from Sisters' Camelot. Fundraising activity done for Sisters' Camelot is therefore scabbing.
The managing collective of Sisters' Camelot has still never once attempted to negotiate with our union, denying to recognize our basic right to organize ourselves into a union. They have also still refused to provide any documentation we have asked for regarding the withholding of canvassers pay from online donations from October 2012 on. They are also still working with a right-wing union-busting lawyer to justify firing a worker for union activity. Despite an early ruling from an administrative law judge dismissing the case on a technicality, the NLRB still believes the firing was illegal and is appealing to a higher decision-making body.
This legal battle is far from over.
Please do not fundraise for or donate to Sisters' Camelot as long as they continue to deny justice to their striking workers. Instead of supporting Sisters' Camelot, please support the truly democratically worker-run organization.