Industrial Worker, Fall 2015: 'In November We Remember'
Submitted on Fri, 11/06/2015 - 12:05pm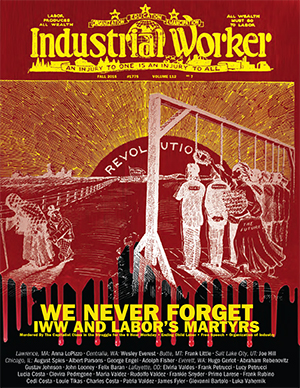 In this issue:
Legal victory over police repression of union activity & free speech in Boston
Boycotts, pickets in support of Familias Unidas farm worker union intensify
In November We Remember: Fellow Worker Ed Mann, Federico Arcos, Krazy Bill and incarcerated workers
....and more!
View and download the issue on Scribd.com.
Email [email protected] to order your copy today!