Revealing the Lessons of Ludlow: An Evening Remembering the Ludlow Massacre of 1914
Submitted on Thu, 04/10/2014 - 4:53pm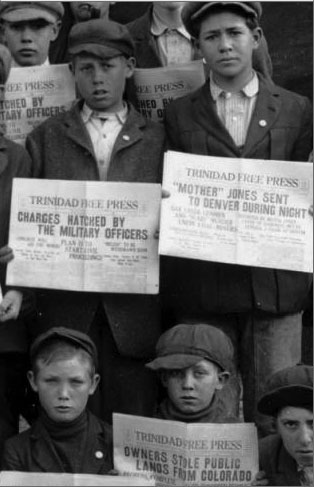 From the Bread and Roses Workers Cultural Center
Featuring: Way Down in the Hole and The Ludlow Massacre, video documentaries, and comments by union members and Scott Martelle, author of Blood Passion, The Ludlow Massacre and Class War in the West.
When: Friday, April 18, 7-10 p.m.
Where: The Mercury Café, 2199 California St., Denver
Free Admission
FMI: http://workersbreadandroses.org/ludlow.html
The Ludlow Massacre from the coal miners' point of view is the theme of an evening program in central Denver on the occasion of the 100th anniversary of the Ludlow Massacre.
Dozens of events throughout Colorado stretching from last September through at least June of this year commemorate the historic Ludlow miners' struggle on the plains and foothills between Walsenberg and Trinidad, southern Colorado. While most events emphasize the combined mine owner hired guns and state militia machine gunning of the miners' tent colony on April 20, 1914, this Denver program situates Ludlow from the miners' point of view in the whole series of often armed coalfield conflicts all along the front range from 1903 through 1928, with lessons for the present day.
The program features two locally produced videos as a survey of the massacre and lead-up events. Remarks by author Scott Martelle and members of the Denver-Boulder Industrial Workers of the World, which represented miners in the 1927-28 strike that won union representation, will add to the video presentations.
Sacrifices in the Ludlow strike and massacre, the valiant participation of iconic figures like Mother Mary Jones and Louis Tikas, the deaths of some 60 combatants are all worthy of the attention of the Ludlow Centennary commemoration. It was, however, the courage and persistence of the average immigrant coal miner in Lafyette at the Columbine Mine north of Denver, as well as at Ludlow, that wrested murderous power from the likes of John Rockefeller.