Free Speech TV Staff Goes Union with IWW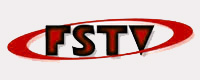 February 7, 2004 - BOULDER, CO ­ Employees of the Boulder, Colorado-based Free Speech TV network announced today that they have joined the Industrial Workers of the World union, and are asking management to voluntarily recognize the union. More than two-thirds of Free Speech TV employees are now members of the IWW's Communications, Telecommunications and Computer Workers Industrial Union 560.
"We are proud to be a part of a union with such a long commitment to free speech, and to defending the rights of all workers," said Alex Fountain, Free Speech TV¹s Technical Director. The IWW waged a series of free speech campaigns across the American West in the early decades of the 20th century, establishing through direct action many of the rights American workers now take for granted.
Free Speech TV staff currently awaits a response from management on whether the nation's oldest progressive television station will officially recognize the new union and enter into contract negotiations.
The mission of FSTV is to strengthen movements for social and economic justice and therefore the workers expect the organization¹s President will welcome their announcement. They anticipate a timely response as to whether management will recognize Free Speech TV¹s new union. A press release with full details will be sent out shortly.
Free Speech TV:
Shannon Service - 303-241-0265
Andi Mignolo - 720-232-5382
Alex Fountain - 720-275-1734