In Global Day of Action, Kosher Consumers Join with Workers to Call on Tnuva to Honor its Distribution Workforce
Submitted on Mon, 09/26/2011 - 1:23am
Rabbis, Workers' Rights Advocates Around the World Take Joint Action Over Abuses at Kosher Cheese Giant's New York Distribution Company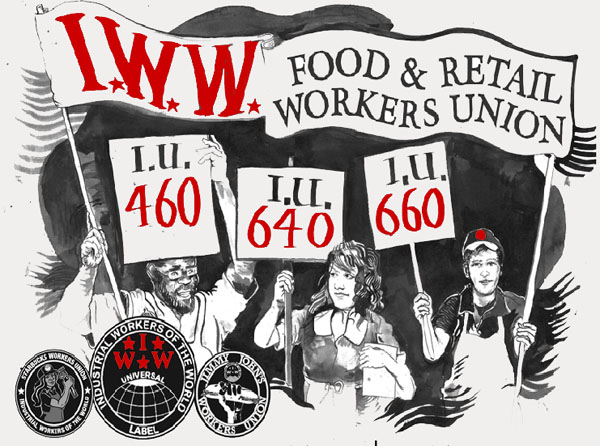 September 22, 2011
Contact: press (at) brandworkers.org
New York, NY -- Workers and kosher consumers around the world participated in actions Friday to call on Tnuva, the world's largest kosher cheese company, to honor the human rights of its distribution workers. The multinational kosher cheese giant distributes its cheese in New York City though the Flaum Appetizing Corp., a business widely shunned for unlawful labor practices and abuse of immigrant workers from Latin America. While a consensus has largely emerged against Flaum's labor practices, Tnuva continues to do business with Flaum.
"Flaum Appetizing exploited its immigrant workers for years," said Ari Hart, a founder of Uri L'Tzedek, an Orthodox social justice organization. "Tnuva should use its influence to get Flaum to pay its workers or, if Flaum won't, to choose a company that is yosher (ethical)."
In the New York metropolitan area, Flaum workers and supporters rallied at Tnuva USA's headquarters while Jewish leaders rallied outside a kosher supermarket in Queens calling on CEO Yoram Behiri to ensure respect for the rule of law at Flaum. Phone calls were made to Tnuva from Yeshiva University students and from individuals around the country participating in the ongoing occupation of Wall Street. Supporters took action outside New York in a wide variety of locations around the United States including Arkansas, California, Connecticut, Minnesota, Missouri and internationally in the British Isles, Canada, Germany, and Poland.
Flaum Appetizing is a highly profitable kosher food processor and distributor in Brooklyn that has engaged in systematic exploitation of immigrant workers from Latin America. The company pushed its employees to work at unsafe speeds, with 60-80 hour work weeks, while denying them overtime pay. When workers stood up for their rights, Flaum illegally fired seventeen of them in retaliation. A National Labor Relations Board judge found that Flaum engaged in extensive and unlawful retaliation, but the company has refused for almost three years to comply with the court order to pay its worker $260,000 in back wages.
"For years my coworkers and I worked hard to bring Tnuva products to its customers," said Felipe Romero, a former Flaum worker who was illegally fired. "Tnuva should show concern our rights and help us recover our stolen wages."
With Focus on the Food Chain, the Flaum workers are leading a powerful campaign that has resulted in more than 65 of New York's most popular supermarket locations to stop selling Flaum products until Flaum is held accountable. Tnuva is owned by a sprawling private equity company, Apax Partners, which has financial interests around the world in a diverse array of industries. Another Apax-owned company, the Tommy Hilfiger clothing brand, has also come under fire for using sweatshop labor. The Global Day of Action was organized by Focus on the Food Chain and Uri L'Tzedek.
"As both a student activist and an Orthodox Jew, it is crucial for me to be involved in this action," said Dasi Fruchter. "My peers and I will simply not stand up for the injustices taking place at Flaum."
Focus on the Food Chain promotes a sustainable food system that incorporates respect for workers' human rights. Through worker-led organizing, direct action, and litigation, the Focus campaign is challenging and overcoming sweatshop conditions in New York's food processing and distribution warehouses. The Focus campaign is a joint effort of non-profit organization Brandworkers and the NYC Industrial Workers of the World labor union.
Uri L'Tzedek is an Orthodox social justice organization guided by Torah values and dedicated to combating suffering and oppression. Through community based education, leadership development and action, Uri L'Tzedek creates discourse, inspires leaders, and empowers the Jewish community toward creating a more just world.