Twin Cities IWW wins unpaid wages from local daycare
Submitted on Wed, 10/14/2015 - 4:48pm
By Admin - Twin Cities IWW, October 10, 2015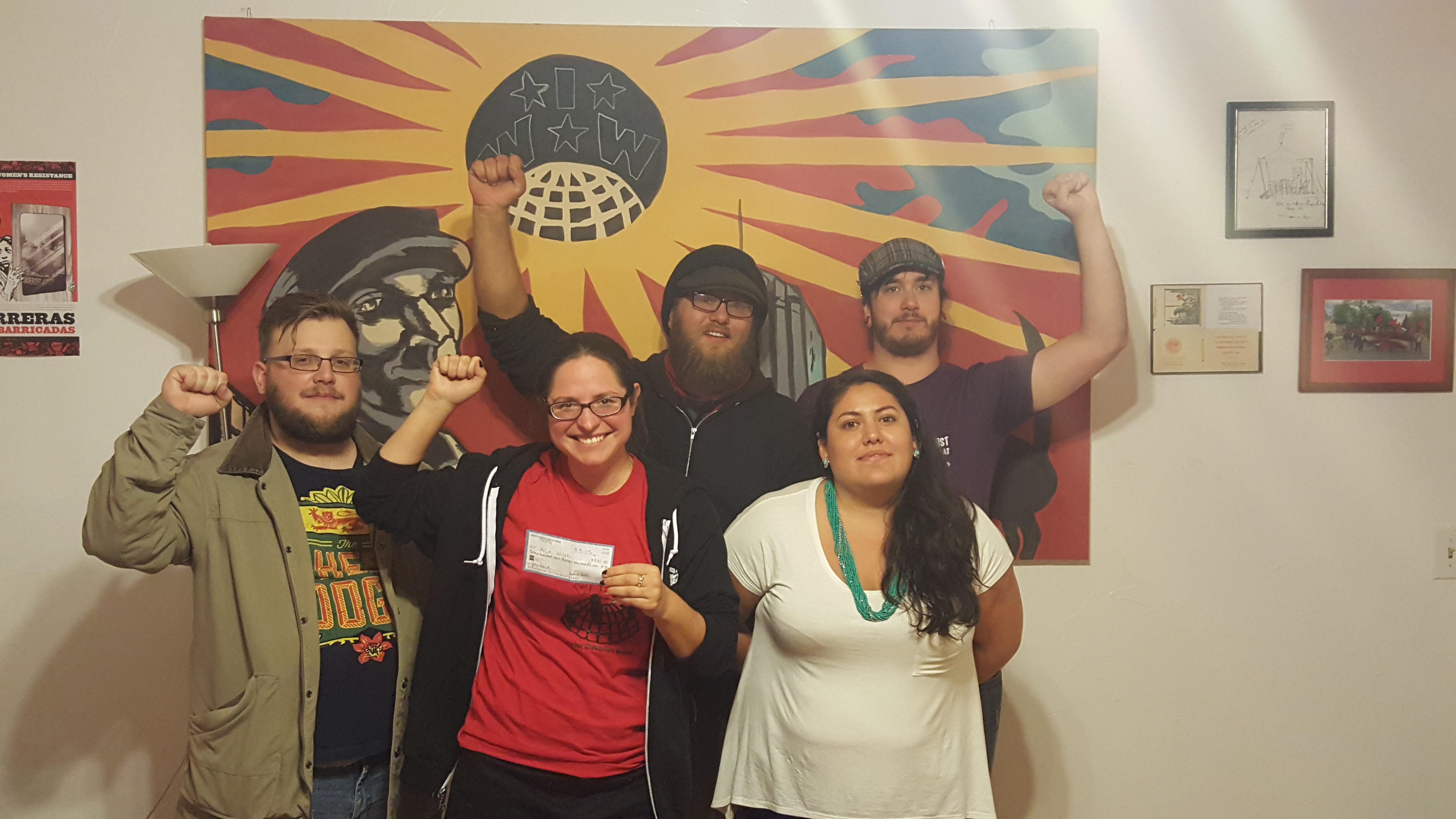 This summer, IWW member Anja was fired from her job at Crocus Hill Academy, a daycare. She was told that it was for talking to current and former coworkers about issues with their boss, Imran Khan. Two weeks later, Anja had yet to receive her final paycheck, her personal belongings, or a copy of her personnel file, which she had requested. Three union members from the Twin Cities IWW branch accompanied Anja to the daycare to deliver a demands letter. Mr. Khan reacted aggressively, shouting at and threatening the union delegation, accusing Anja of mistreating children, and calling St. Paul Police. He refused to accept the letter, and police asked IWW members to vacate the property.
The following day, a larger group of IWW members leafleted the daycare. As Mr. Khan yelled from the door, union members talked to parents about Anja's firing and other grievances. Upon Mr. Khan's continued refusal to receive the letter, branch members conducted a call-in and social media campaign against Crocus Hill Academy. Within a few days, Anja received a call from the school's new director, begging her to give him a copy of the demands which Mr. Khan refused to accept. She has since received her final paycheck and an additional check for $120 to compensate for her personal belongings and personnel file, both of which Mr. Khan "misplaced."
Manipulative, lying bosses like Mr. Khan are a danger to all working people, especially when they punish workers for protected activity like talking about work conditions and steal wages. But when we stand alone, or when we look to the government for help, we give up our power to fight. When we come together with other working people, we can get what we deserve. Direct action works and solidarity wins. Get in touch with the Twin Cities IWW if you have problems at work.
Email: twincities@iww.org