Women's Caucus Introduces Exciting Projects for 2007/08!
Submitted on Wed, 10/17/2007 - 8:39pm
New webpage: http://www.iww.org/projects/women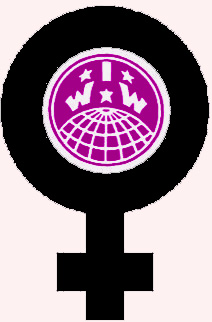 During General Assembly 2007, the Women's Caucus met to discuss issues regarding gender and inclusion. Women from various spots in the country shared ideas, personal stories, and suggestions on where to go from here. Recognizing that the women's caucus has met in previous years at the GA, the women at this year's caucus hope to build on what was started in the past.
Below is a list of projects which we think will foster inclusion in the IWW. We welcome all wobblies to participate, including women, men, and transgendered people. Please get in touch if you would like to work on any of these projects.
PROJECT: Work with Organizing Dept & Organizing Training Committee
DESCRIPTION: Work with the OD and OTC to incorporate into their training sessions information on how workers can deal with sexism/racism/homophobia while trying to organize. This group can also do research and make recommendations about the issue of stipends for low-income union organizers.
CONTACT: Sarah at [email protected]
PROJECT: Booklet
DESCRIPTION: Compile a booklet of writing in which women, queers, and people of color share personal anecdotes from their experiences in labor activism. This booklet will include stories, interviews, poetry and art. The focus of all submissions should be based on their relevance to the IWW: its history, methods and members. Other focuses include direct action and worker run community organizing.
CONTACT: Kirsten at [email protected]
PROJECT: "Culture of Inclusion" policy
DESCRIPTION: The Women's Caucus will draw up a policy to be presented at GA 08. This policy will call for the inclusion not just of women and men but of people of all genders as well as people of any race, age, disability, sexuality, etc.
PROJECT: Publicize the Sato fund & encourage diversity at General Assembly
DESCRIPTION: Will work with the General Secretary-Treasurer to publicize the Sato fund through iww.org, the IW, and other outlets. Will also research Charlene Sato to raise awareness of her life and work. Will also research other ways to encourage diversity at GA.
For more info on getting involved in the women's caucus feel free to contact Stephanie via mail at PO Box 1211 / New York, NY 10029-9998 or via e-mail at [email protected]. We also have a listserve which is open to wobblies of all genders and colors: http://lists.iww.org/listinfo/womenscaucus