IWW wins half-million dollar backpay settlement
Submitted on Wed, 03/14/2018 - 1:58pm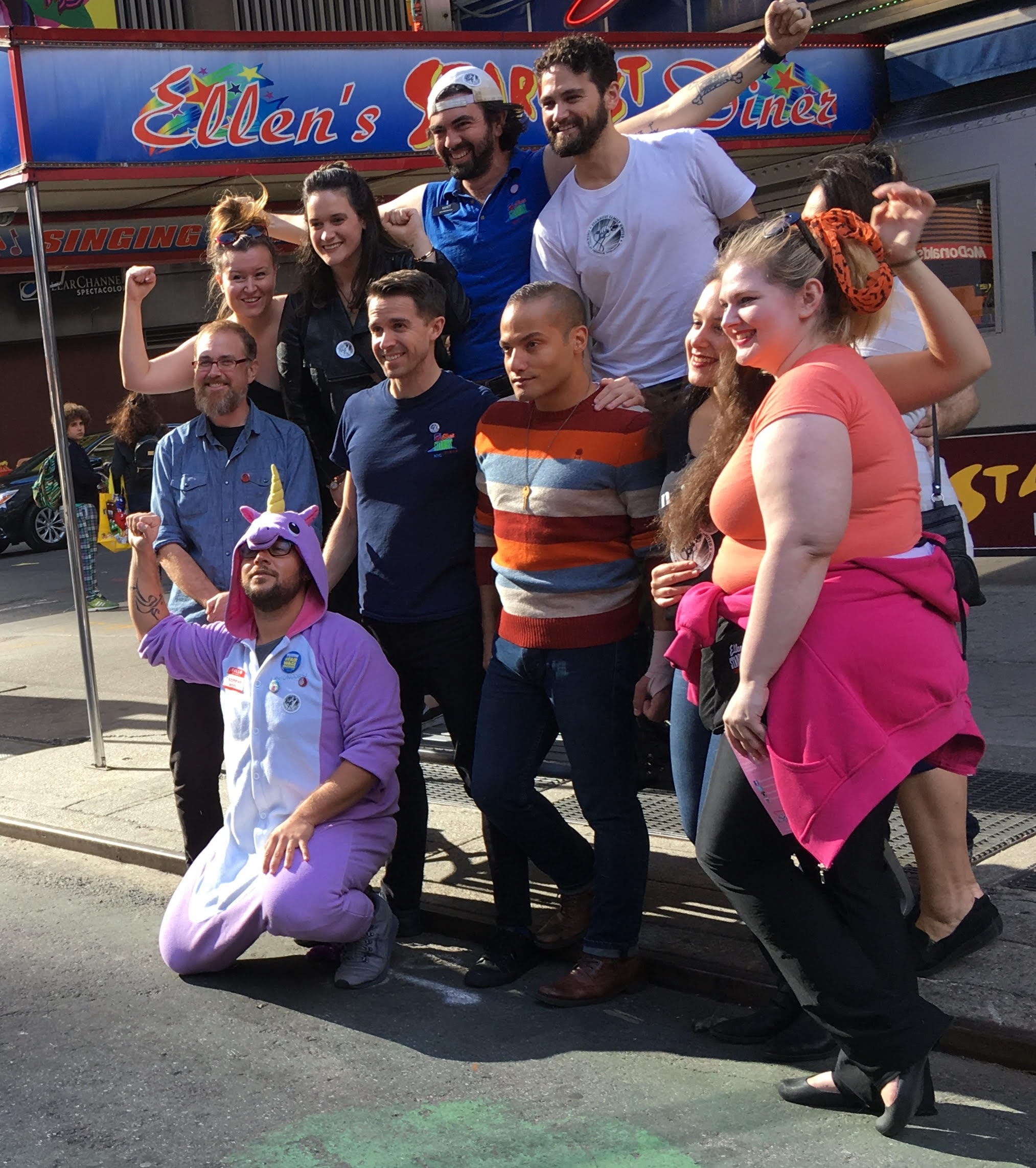 Stardust Family United, a solidarity union of the Industrial Workers of the World, has claimed a huge victory over the repressive owner of Ellen's Stardust Diner (home of the world famous singing waitstaff), Ken Sturm. In the largest settlement received by the IWW in recent history, Sturm has succumbed to the will of his workers and started payment of almost half a million dollars in back wages.
In September, just one week before a scheduled hearing to settle allegations of 19 Unfair Labor Practices, including illegal surveillance of employees engaged in protected concerted activity, the interrogation of employees regarding union activity, and the unlawful termination of thirty-one employees for organizing, Sturm reluctantly offered reinstatement to all thirty-one employees and agreed to cease harassment and surveillance of the union. Although the employer also agreed to pay back wages, it should come as no surprise that Sturm strung his former employees along for another four months, through the holiday season, before finally bowing to the power of the workers and starting payment of the $490,000 he owes them.
Stardust Family United was formed in 2016, in an effort to fight for the underserved employees of Ellen's Stardust Diner in their struggle against the unfair, unsafe, and unlawful labor practices of their employer. Blatant disregard for the workers' well-being ranged from ignoring pleas to fix dangerous equipment in the shop, resulting in multiple injuries on the job, to bullying tactics designed to shut down communication between employees. Undeterred, the members of SFU waged a struggle in the shop, in the streets, and in the courtroom. By refusing unsafe or unpaid work, the singing servers have dramatically improved conditions on the job. Through protests, pickets, and walkouts, they placed pressure on the boss to re-hire the illegally terminated workers. And despite Sturm's repeated attempts to break their spirit with shameful tactics, from hateful "anonymous" text messages to false allegations in a NY Post article, SFU has stood their ground every single time. And every single time, they've won.
With invaluable support from the One Big Union, SFU has been relentless in holding Sturm and his army of corrupt lawyers and dictatorial managers accountable for their actions. Now that back wages are being paid to those illegally terminated, an injustice has been righted.