East Bay Depot for Creative Reuse
[Historical Call to Action - for more information about this shop, visit bayarea.iww.org.]
Brief Summary: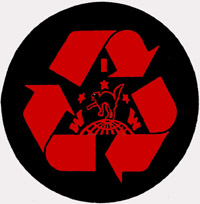 The East Bay Depot for Creative Reuse was established over 28 years ago by two Oakland school teachers with the mission to be a resource center where artists, teachers, and the community could find low-cost and valuable materials for reuse while also diverting waste from the landfill.
The employees of the Depot have worked hard to further our mission, however, we feel the Executive Director, Board of Directors, and Store Managers have lost these ideals, as well as basic respect for their employees.
The employees of the East Bay Depot have decided to unionize in order to reestablish the spirit of teamwork and cooperation upon which our organization was founded. We are now asking the management to voluntarily recognize our union. We seek to bargain collectively to demand fairness, respect, safety, and dignity in our workplace.
The Campaign:
Union Busting at the Depot - Despite the election victory, the Depot management is engaging in a vicious attack on the union:
---