Save the East Bay Depot!
THE EAST BAY DEPOT FOR CREATIVE REUSE IS BEING TRASHED BY ITS BOARD OF DIRECTORS!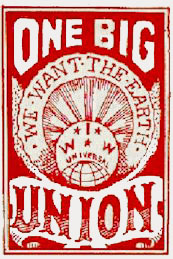 This long recognized community resource, founded 28 years ago by Oakland schoolteachers, is engaged in union busting, disrespect of workers, and is ignoring its own mission statement. In the last few years the Depot's management has violated worker's rights by:
Ignoring complaints from workers regarding conditions at the store.
Not establishing procedures for recycling the store's waste.
Ignoring OSHA standards for the handling of toxic materials.
Harassing workers into quitting.
Making insulting, unfounded allegations against workers.
Placing a gag order on employees and firing those who speak out.
Hiring and firing employees arbitrarily without any established policy or procedure.
Treating workers disrespectfully by yelling at them and shoving them.
Laying off and firing union organizers.
Throughout this struggle by the Depot's workers the board of directors has proven by its inaction to be incapable of resolving these disputes. The board of directors is mishandling their stewardship of this vital community resource and needs to be held accountable.
Please show your support for workers' rights by calling the Depot at (510) 655-6628 and demanding that the current board of directors resign.
---