Java Hut Workers in Western Massachusetts Join IWW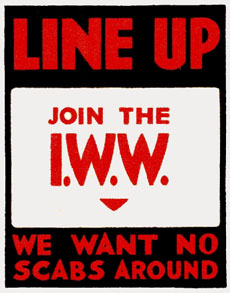 Workers at a local cafe in Sunderland called Java Hut need your support as they attempt to unionize with the IWW. The owners of Java Hut, Sean and Darren Pierce, have already reacted by threatening and then firing two union activists and have threatened to fire all others who support a union. While the workers were attempting to seek recognition of the union, the employers aggressively escorted the union spokesperson out of the meeting and then proceeded to isolate then threaten and intimidate other workers. Some examples of statements Sean and Darren Pierce have made in response to workers union activities include: "this is America and nobody is going to fucking tell me how to run my business" and "you can't have a union as part-time employees, we would just fire you all anyway."
Java Hut workers have filed a union authorization petition with the NLRB in addition to filing two Unfair Labor Practice charges with more to follow. They are now asking for public support by asking union supporters to contact the Java Hut owners and tell them to stop their illegal and immoral union-busting activities and respect their workers right to organize now. It would also help if people contacted them and identified yourself as a customer and told them that if they do not stop, they will no longer support their business and will tell others to do the same.
Call, fax, email, mail, stop by the cafe:
Sean and Darren Pierce, Java Hut Cafe and Roasters
Address - 303 Amherst Road (Rt. 116), Sunderland, MA 01357
Phone - (413) 665-3789
Fax - (413) 665-4045
e-mail -

[email protected]
Latest News: