Images from the Stockton Truck Drivers' Campaign
By Charisse Domingo - Originally published in Samar 18: Fall, 2004
In the medium-sized town of Stockton in the Central Valley of California, there are over 200 truck drivers that work for rail yards. Most are Punjabi Sikh immigrants from India, working alongside a number of Latino and some Filipino, Cambodian, Middle Eastern, black and white drivers. They own their own trucks, which they lease, to companies who pay them for each container load they deliver. Every day the truck drivers have to fight to get their pay, as shady companies shave money from their checks or because they are forced to pay for their own fuel and for fixing their own trucks. And since the truckers are considered independent contractors, not employees, they have hardly any rights under the law.
Every couple of weeks the drivers meet with IWW union organizers in the library of the Sikh temple of Stockton. During one of these meetings, they decided to join the union and since then have had small strikes, fought for and won people's jobs back, and perhaps most rewarding, met and connected with other folks who are regular people in struggle.
-- Adam Welch, Organizer, Industrial Workers of the World (IWW)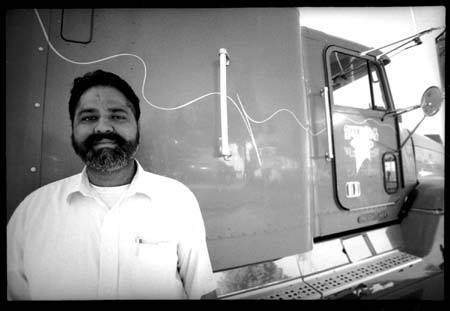 ---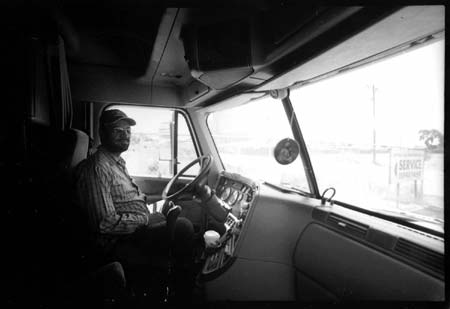 The drivers I met either work for a company or they own their own trucks and do independent contracting with different companies to find business.
---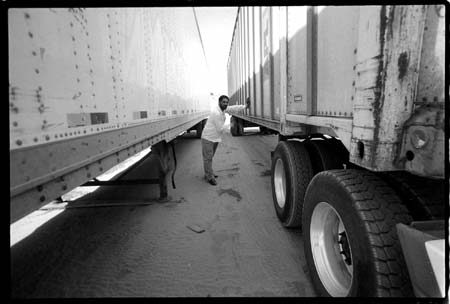 Gil let me travel with him one day. This is him unloading an empty cargo from a tomato plant.
---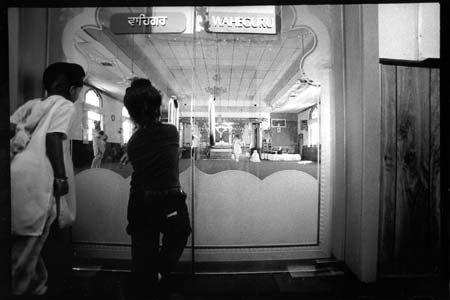 The Sikh temple where the truck drivers hold their meeting.
---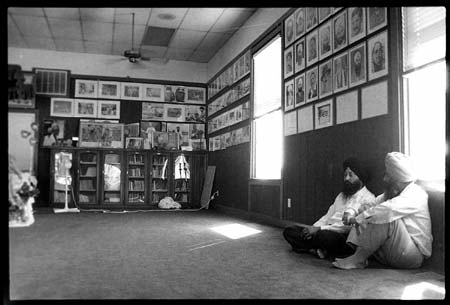 Two Sikh elders sit underneath a wall that holds pictures of Sikh party members who have stood up to the British in protest of Indian colonization.
---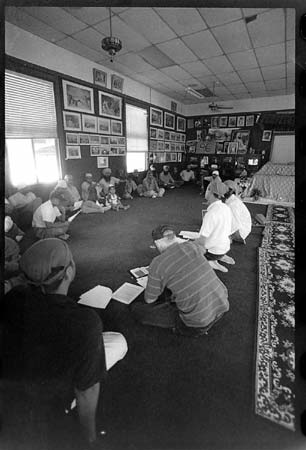 Meeting of the truck drivers to plan how to support a fellow truck driver who got fired.
---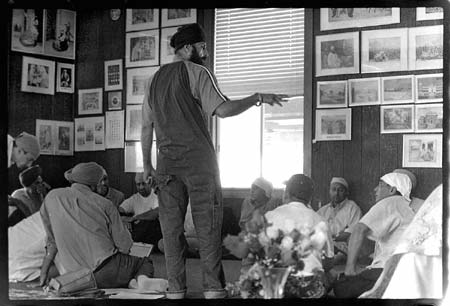 ---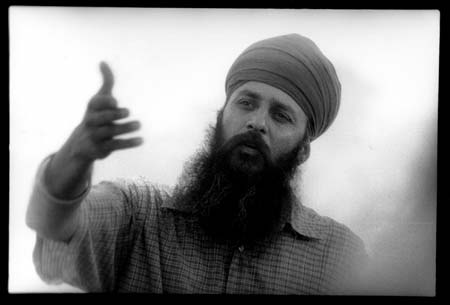 Germeet, one of the leaders, at a meeting of the truck drivers.
---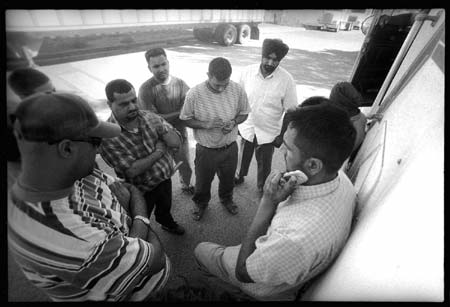 The truck drivers negotiate for shorter wait times with the companies.
---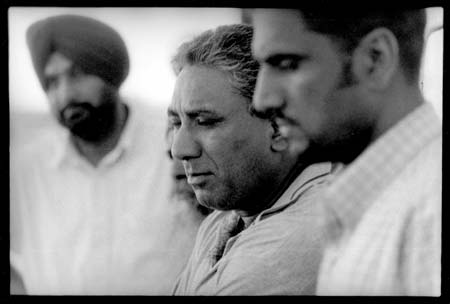 Truck drivers in negotiation with the trucking companies.
--Photos and text by Charisse Domingo